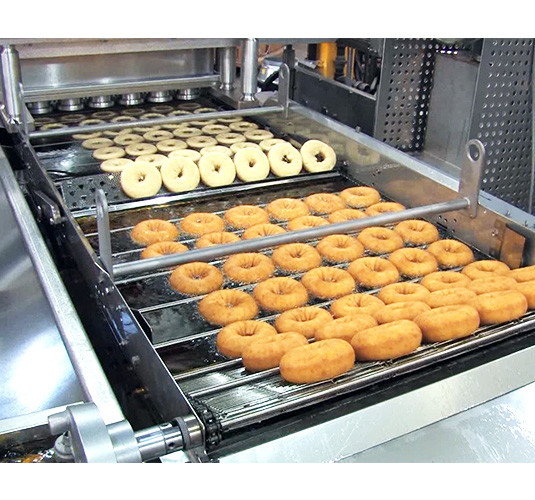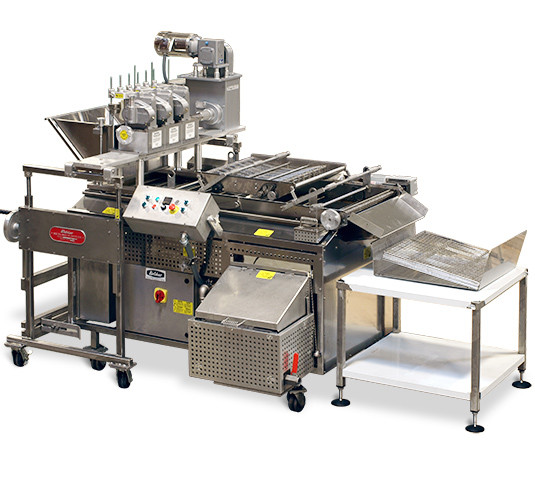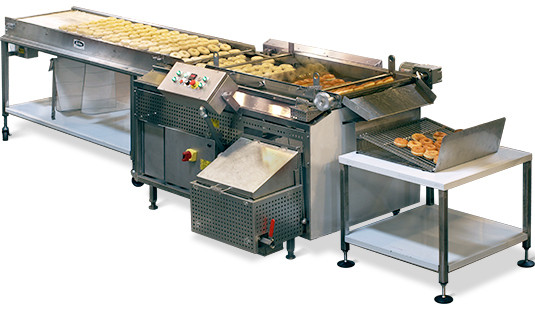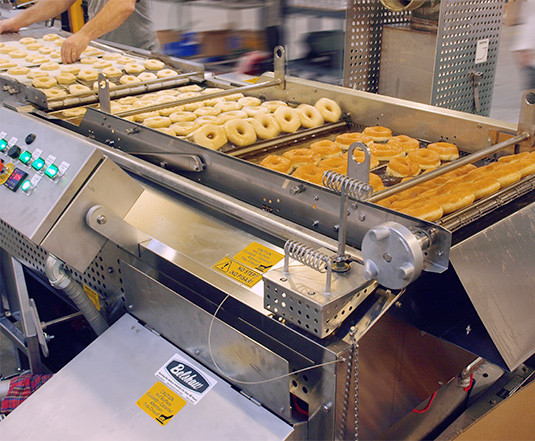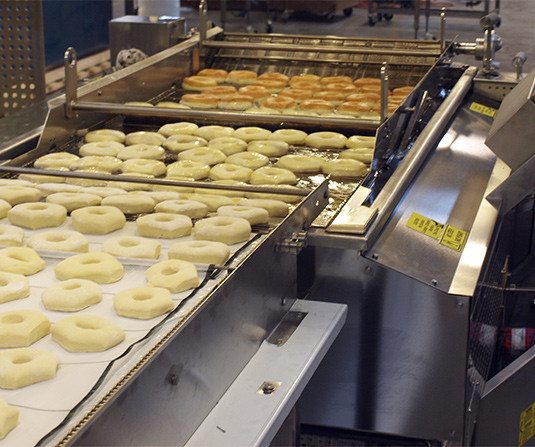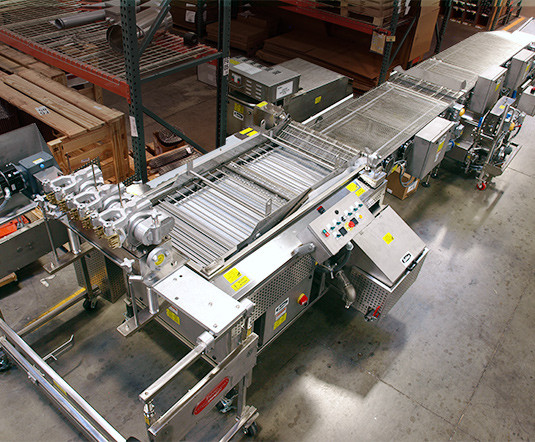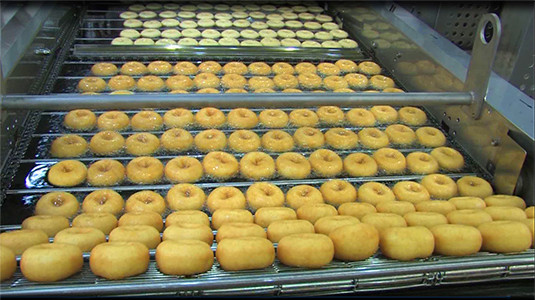 Want to know more about Donut Systems?
Use our Quick Contact form and we'll provide you with answers ASAP.
C6-24 System Summary
Space-saving 6-wide donut line, with fryer 6 feet long (1.83 m).
The C6-24 system is identical to a C6-16 system, but six donuts wide instead of four. It will increase production by 50% over the C6-16, with barely any increase in space required. This system is ideal for central production bakeries with up to 20 medium sized retail outlets.

For a close look at the individual components for this system, go back to the System Page.
For a brochure and video, see 'Resources' below.
Capacity shown below is the amount that can be produced when the fryer is full with no gaps.
Contact your Belshaw Industrial Sales Manager who can advise you further.
Donuts per row (yeast-raised)
6 donuts, up to 4 inches diameter (102 mm)
Donuts per row (cake or mini)
6 large | 8 medium | 10 small | 12 mini
Capacity C6-24
2244 per hour (187 dozen) @110s fry time